En Vogue Property Management was established in 2001 to provide clients with quality personalised "good old fashioned service", guaranteed service! Where Paul and Nardia, the owners of the business would look after you personally, where you as an owner could pick up the phone and you always knew who would be on the other end, who was managing your property! 
Backed by all the bells and whistles of every tech advance imaginable, En Vogue is well known as the leader in Property Management in the Canberra market, a tag they are very proud of.
One of the biggest issues in the Industry as a whole is staff turnover, and with each Property Manager leaving goes a wealth of important information about your property often costing you money.  They solved this issue by creating a unique Business model, where the owners of the business manage your property, so you always know who is looking after you and your property is safe in the hands of a professional with over 20 years experience.
This is our Guarantee, there is not another agency in town who can provide this service.  It is one of the many reasons our clients are so happy!
Have a look at their comments and Reviews, they speak for themselves!
At En Vogue we are different, really different!
Our unique business model guarantees that the Principals of the Agency, Paul and Nardia Kerin, will be looking after you and your property personally. They are backed by an exceptional team of professionals to assist them, but you can rest assured that the owners of the business with a vested interest in ensuring your expectations are exceeded, will be looking after you and your property portfolio!
They have been providing this Guarantee to their clients, for over 20 years, a number of which have been enjoying this Point of Difference since inception!
If you would like your Canberra property managed professionally and personally, or you would like to rent a property from an agent who treats you with the utmost respect. Reach out to our friendly team at any time.
Letter
PO Box 1182 | Dickson ACT 2602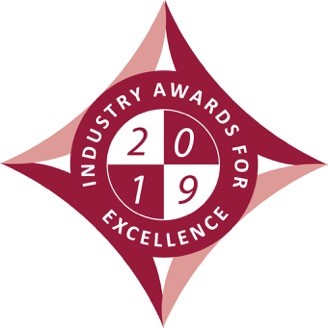 Thinking about switching to us?
What our LANDLORDS have to say!
Very helpful and professional. The team makes my life easier by being the best at what they do. Would recommend if you are looking for someone who is on top of your rental property as they are very trustworthy. Thanks so much team!
Chris – Valued LANDLORD
What our LANDLORDS have to say!
I have been a tenant, a landlord and now a seller with Paul. Regardless of my status, Paul and the team have always been extremely helpful often going above and beyond what I would expect from an agent to make sure everything is going well. Nothing is ever too difficult.
Paul is a straight shooter who will tell it like it is to make sure clients can make an informed decision.
I will definitely be back in touch with Paul the next time I am in Canberra.
Megan – Valued LANDLORD, VENDOR and TENANT
What our LANDLORDS have to say!
Lyne and I thank you for the stellar job you guys are doing managing our interests and your other clients during this time and since we have been with you. You are truly professionals.
We also appreciate the updates you have sent through.

You'll have to take a raincheck on flowers for the office until this is all back to normal.
Simon & Lynne – Valued LANDLORD
What our LANDLORDS have to say!
Without a doubt the most professional property management business I have ever dealt with. I unquestionably trust them with my property and recommend them to anyone. Thank you guys.
Michael – Valued LANDLORD
What our LANDLORDS have to say!
Paul, Nardia and the team at En Vogue managed our property for 8 years, during this time we never had any issues, so much so at times we forgot we owned the property. Our property has recently been handed back to our family to manage as our daugher is now living in it. The property was handed back in excellent condition. I definately recommend En Vogue, and will have no hesitation in returning our property to them in the future. Thank you for your honest, reliable and professional service over the past 8 years.
Jenni – Valued LANDLORD
What our LANDLORDS have to say!
Paul, Nardia and the EnVogue team are simply the best and I can't recommend them highly enough. They have been managing my property for over three years and have gone above and beyond in their service. It has been so reassuring having them as my property managers. Everything was handled extremely professionally and smoothly with a great level of communication and support. I am super grateful to the team and know you won't regret engaging their services.
Kim – Valued LANDLORD
What our LANDLORDS have to say!
I'm a long term owner and have found the En Vogue service to be fantastic as a landlord, but also in the way they respect my tenants. After all, we are all after the same smooth experience and Paul and his team have delivered this for years including when issues arise. I'd highly recommend them to either landlords or tenants.
Lucy – Valued LANDLORD and VENDOR
What our LANDLORDS have to say!
Paul and the team have managed my property for over a decade and have always been superb. Deservedly they've received a bunch of well-earned accolades these past few years.
Jack – Valued LANDLORD
What our LANDLORDS have to say!
My husband and I have been using En Vogue to manage our investment property for close to 10 years now. Nardia and Paul have always done an amazing job looking after our property and have been able to keep it tenanted for the whole time. It's been so good to have peace of mind that it is always taken care of.
Nardia was also an amazing support when I found myself in an untenable situation in another rental property. Her knowledge of the Residential Tenancy Act and the advice she provided in this situation helped to get me out of an awful situation. I can't thank Nardia enough for doing this.
I can't recommend them strongly enough, En Vogue Property Management are definitely the best in Canberra!
Katrina – Valued LANDLORD
What our LANDLORDS have to say!
Nardia and Paul know their stuff. I've had two properties with them for a number of years.
Great service, do what they say they'll do and always find sensational tenants.
A genuine "landlord" focused business!!
Stephen – Valued LANDLORD
What our LANDLORDS have to say!
Fabulous service! The team at En Vogue are highly professional and they go above and beyond in property management, from selecting excellent tenants to managing maintenance and repairs. With a recent insurance repair on my property En Vogue provided a huge amount of support. Nardia in particular was key in resolving issues throughout the process and nothing was too much trouble. I am sure the repair and insurance payment would not have been finalised without her help.
Christina – Valued LANDLORD
What our LANDLORDS have to say!
Envogue have been managing my property for almost five years and I have been extremely happy with them. They specialise in rentals and that shows. They have found perfect tenants, have managed any property issues quickly and are always responsive and easy to deal with. They make owning a rental property stress free and I highly recommend them.
Helen – Valued LANDLORD
What our LANDLORDS have to say!
Property managers are the pits. Fact. But having dealt with Paul and the team for two and a half years renting one of their properties and having them manage a property I own, I can say En Vogue are simply the best around. Friendly, attentive and understanding, they provide a peace of mind you will never experience from another agency.
Jonathan – Valued TENANT, LANDLORD and VENDOR
peace of mind
That your property is being managed by Paul, Nardia and the team, who have maximising your investment's potential firmly in their sights. With over 20 years experience each, you are certianly is good hands. All property maintenance is attended to quickly; we always select quality tenants and build a positive working relationship with them; we regularly advise you of the current property market conditions; and we are always here for you,  no question is too big or small!
valuable service
We provide the best client service experience in town, no exception, and we Guarantee it!
It is the reputation that we want for our business, and it is the experience our clients deserve. We provide "good old-fashioned" service, coupled with the latest Tech. Rest assured your phone calls will always be answered, your emails will always be replied to, and your expectations will always be exceeded.
PROTECTION
We screen all prospective tenants closely and meet them all personally. We also thoroughly check through professional, rental and personal references, we put our detective hats on and ensure we have sought out all information available in order to assess the application thoroughly.
Prior to every new tenant moving in, we prepare a thorough written and photographic Inventory and Condition Report and provide a copy to you.
We have never had to evict a tenant for rent arrears, or had to claim rent arrears, through A.C.A.T!
So our track record speaks for itself….
Personal Attention
We take the time to get to know all our Clients. We understand that Clients have different challenges, priorities and expectations when it comes to their level of involvement in the management of their property.
Your priorities will immediately become our priorities!
For example, if your garden is a priority, then we can arrange a regular qualified horticulturalist to maintain it, or you may just want a Monthly mow! Or, if you simply want to sign up and not worry about the property, we can handle that too.
Thinking about switching property managers?
Simply click the button and we can do the rest.
Contact our Property Management team now
"Our clients mean the world to us... receive the service you deserve, call us today! "
Director and Award Winning Property Manager
Contact us now to discuss your real estate needs.