As a proudly family owned and operated business, where clients are treated as part of the extended family. Meet the friendly, reliable, passionate and professional En Vogue family!
Paul Kerin
Director
Paul has an extensive knowledge, of both Property Management and Sales and he thrives in both environments. His career spans over 20 years in the Canberra market.  Real Estate is in his blood and he loves nothing more than closing a deal for his clients.  Whether that is by renting a property to a brilliant tenant at an excellent rental rate, or selling his clients property to a family to make it their new home, both he excels at.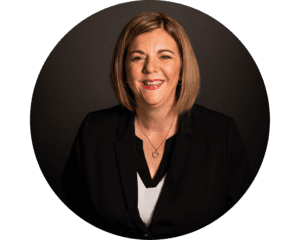 Nardia Kerin
Director 
As a seasoned professional when it comes to the Property Management world, with over 20 years of local Canberra industry experience, there is not much that Nardia has not seen or experienced. Nardia has a plethora of knowledge when it comes to managing large portfolios and teams of Property Managers. This is bolstered by her professional portfolio, having previously held the role of Executive Manager of one of Canberra's largest real estate agencies, and also managed the property portfolio of Canberra's largest Embassy.
Brittany Bremer
Property Management Specialist
Brittany is an experienced and well-known Property Management Specialist, with over 9 years' experience in the local Canberra industry. She is an integral part of the En Vogue Team and has extensive knowledge of the Canberra Real Estate market. 
She is known for being a vibrant, energetic ACT local, with a kind and friendly nature that allows her to immediately put anyone she meets at ease.
CHLOE WILLIAMS
Property Management Associate
Chloe is a happy and enthusiastic member of our team always going out of her way to assist wherever she can. She has a great eye for detail and brilliant administration skills providing our clients with exceptional customer service on a daily basis.
Chloe is a born and bred Canberran and loves our city, having lived overseas for a few years she appreciates all that we have here in Canberra.
Marg Barnes
Property Management Specialist
Marg has lived in Canberra for over 40 years. She is an experienced Property Management Specialist, having worked in the local industry for over 10 years.  
Marg has a keen eye for detail, and a vast understanding of property maintenance and building practices and is often called on by her colleagues for her advice.
"Our clients mean the world to us... receive the service you deserve, call us today! "
Director and Award Winning Property Manager
Contact us now to discuss your real estate needs.