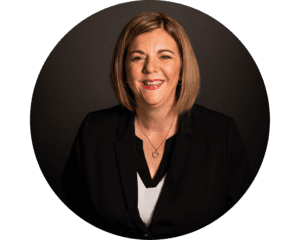 Nardia Kerin
Director 
There is not much Nardia hasn't seen or experienced in Property Management!
Nardia commenced her Property Management career in 1997 and quickly knew that this was the Industry for her. She completed her Real Estate licence qualifications in 2000 and managed large portfolios and teams of Property Managers prior to being promoted to Executive Manager of one of Canberra's largest Real Estate Agencies. Wanting to increase her experience in the Industry she moved on to manage the property portfolio of Canberra's largest Embassy.
A lot of water has passed under the bridge since then and she continues to thrive on the challenges of property management. She has seen a lot of change through the years, in both legislation and technological advancements and has continued to upskill and embrace new technologies to ensure she remains ahead of her peers and that her team is always ahead of the game!
As a Canberra local Nardia truly loves her hometown as well as providing her clients with the quality service they deserve. She grew up in the Inner North and attended Watson Primary School, Lyneham High School and Dickson College. She loves having the opportunity to employ and train other Canberrans who become part of the En Vogue family.
She says "Canberra is a big country town and word of mouth referrals are our biggest source of new business, as well as our biggest compliment. Our team are extremely knowledgeable, highly experienced and totally reliable and we have been providing our clients consistent exceptional service for 20 years".
Nardia loves supporting the local community, and feels proud to be able to give back to the community she grew up in. She can often be found at a charity fundraiser or local fete, flipping a sausage or selling a cake, or on the phone rallying up support from her business contacts for any worthy cause.
Nardia purchased her first home in the suburb of Hackett for $112,000 at the young age of 17, back when it was cheaper to buy a property than rent one!  She had saved all her wages from her after school jobs and knew what her goal was.  With her first taste of real estate at a young age her love of the Industry has continued to grow, she has been buying and selling properties ever since.
Nardia has seen the market at its worst in the late 90's, where vacancy rates sky rocketed and there was a glut of available properties, and then more recently with record low vacancy rates and Covid-19. The Canberra real estate market has transformed through the years and Nardia has been by her clients side, experiencing it first hand and providing advice every step of the way.
Nardia's broad experience has provided her with unparalleled knowledge and understanding of all real estate management and practices. She has been able to use, as well as continue to expand on that knowledge, through the founding of En Vogue alongside her husband Paul.  Nardia together with Paul and their team have been providing Canberra property investors with exceptional Property Management service ever since.
Nardia says her greatest achievement in her career is En Vogue being awarded as Canberra's Small Agency of the Year – for 2 years running by the Real Estate Institute of the A.C.T. She said "being awarded as Canberra's #1 Boutique Real Estate Agency is a monumental achievement for a Property Management focussed agency, we are the first property management agency to ever win this award. Knowing that our team has been recognised for providing the best service in town year after year, nothing makes me prouder. We have an exceptional team who truly deserve all the accolades they receive"
In her spare time you can find Nardia on one of Canberra's great sporting fields cheering on her 2 other great loves, her young children Bailey and Ruby, who one day may take over the family business, you never know!
"We really look after our tenants … that's the way our landlords like it"
Allhomes Property Manager of the Year 2013
Contact us now to discuss your real estate needs.